AFTER GRADUATION
Have you finished your degree and are you ready to find your first job but unsure where to start looking? You are welcome to come to REACH where you will be able to use the trainings provided to give the finishing touches to your professional readiness. You can access the workshops, tests, resume check and a conversation with our career experts.
From the moment you graduate a program from REACH, as an alumna, you will automatically be included in the registry of REACH, and you will receive information about any (career) events organised.
GET SKILLED
Develop your professional skills and learn how to apply for jobs
During your studies, you will acquire skills that will be important once you join the work force. Generally, you can develop more of these skills by doing things like volunteering for a year in administration, interning, taking a part-time job, or avail our REACH Career training.
Join the job application training and review useful tips.
A good resume shows potential employers all the things you've done that are relevant to the job you're applying for. Get support to check your resume to ensure the basics are in order depending on the job opening.
Following are some of our clienteles who are wholly satisfied with the performance of our students. The placed trainees are also content. Enthusiastic entrepreneurs preferably await to employ ladies who are trained holistically in institutes like REACH. REACH produces self-discipline, multifarious personalities who excel in their job wherever they are employed.
The Counseling and Guidance we provide the trainees during their training period is an added advantage to their future whether employed or not.
SOME OF THE MAJOR CLIENTELES FOR PLACEMENT
Greens Supermarket, Kannur
Life Track Educational Consultancy, Payyanur
ECR Group of Institutions, Kannur
Sunshine Exclusive (Sun Direct), Payyanur
E-Mythri, Payyanur
Time Kids, Payyanur
SBI Life Insurance, Payyanur
Crescent English Medium School, Payyanur
Amazon Store (Retail Outlet) Pilathara
Deepanarayana Group of Designs, Kannur
Muthoot Group, Cheruvathur
Matrix Institute of Accounting And Management, Payyanur
Al Maqar English Medium School, Thaliparamba
Thaliparamba Muncipality,Thaliparamba
WISE Academy, Payyanur
Sravana Audiology and Speech Therapy Clinic, Payyanur
Thapasya Ayurveda Centre, Kannur
Payyanur Muncipality,Payyanur
SPACE Entrance Training Centre,Thalassery
Business Technology And Analytic Research Centre, Kannur
KINFRA Park, Thaliparamba
Communicative English Centre, Trikaripur
God's own Kids, Payyanur
EDU World International, Payyanur
Reliance Trends, Payyanur
Archiekites,Pilathara
Rahmaniya English Medium School,Muttom
Collegiate Entrance Coaching Centre,Payyanur
Mega Mart,Pilathara
Chinmaya School, Payyanur
G-Tech Computers, Payyanur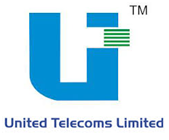 >